If someone wants to do a business then the person is very excited. A person wants to grow and expand their business and earn more profit. So must be your focus on growing your business and expanding the business so you need to be updated with each and every detail of the business. So you need to manage each transaction or we can say what is the sales and purchase of the business or expenses. That' why you need bookkeeping.
Bookkeeping is the process of recording the financial transactions of the business and other information related to business on the daily basis. You record all your daily bases sales, purchases or expenses of the business in these books. Bookkeeping is the first step of the business which helps us in growing. In Ledger account, each and every financial transaction are recorded books. It is the internal part of the accounting. Without bookkeeping, accounting is not possible. Accounting depends on data and data depends on records. If there is no record then there is no data and accounting process can not be done. Everything goes hand in hand.
Do you know how to manage a laser account? This will state the accuracy of the accounting process that is followed by the business. The bookkeeping process ensures that whatever is recorded in the books is up-to-date and very important. So you do not need to worry about the transaction.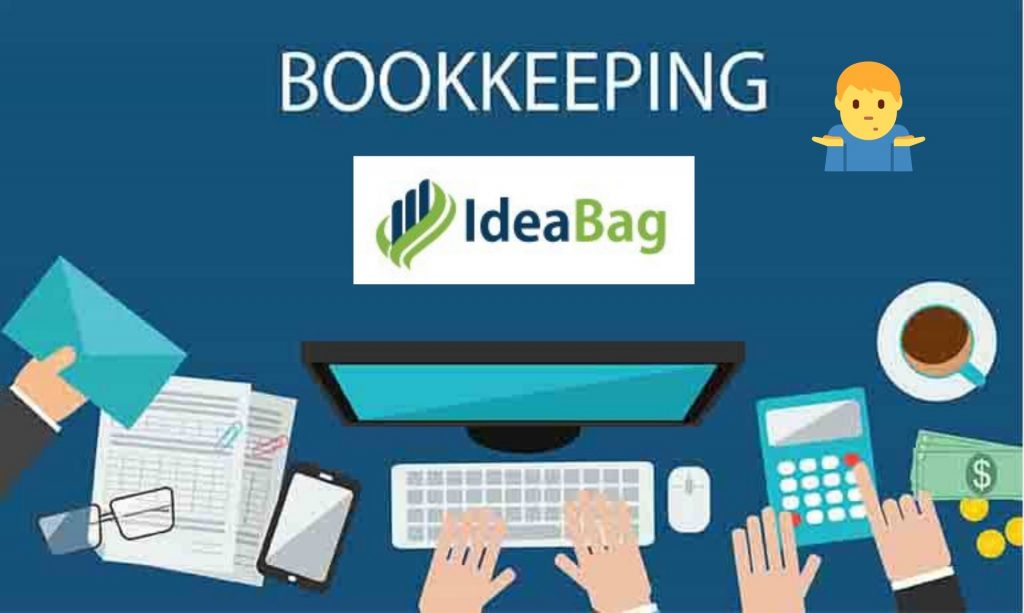 In this article we will discuss:
What is Bookkeeping?
Bookkeeping is very important for all small, medium or big business houses. Ledger account helps in tracking the sales, purchases, payments, receipts and other information related to business. It helps in summarizing the income and expenditure of the business and helps in knowing the clear picture of cash flow and knowing the profit and loss of the business. The objective of the Ledger account is to record incoming and outgoing transactions.
Nowadays bookkeeping is done on computer systems. It is very easy to do bookkeeping. Lots of accounting software is there and with the help of them, we can do Ledger account. QuickBooks is a very good and cheap accounting software.
It quickly gets more complex when your business is growing and your workload will also increase. It's not possible for you to manage everything. so you need more employees. As employees increase and there is an increase in expenditure also. So you need bookkeepers who do bookkeeping only. Bookkeepers are those who manage all the financial data of the business.
Types of bookkeeping
There are two types of bookkeeping :
Single Entry Bookkeeping: Single entry bookkeeping is where a transaction only has to be recorded under a single category, either an income account or an expense account. A cash book is an example of a single entry of bookkeeping. It is a very cheap method of bookkeeping and no accounting software required.
Double Entry Bookkeeping: In double-entry bookkeeping is opposite of single-entry bookkeeping. In which a transaction has to be recorded into two or more ledger accounts using journals, into debits and credits and the totals of these have to balance. It is a very expensive method of bookkeeping. For this, we need accounting software.
Things to be kept in mind while doing accountancy
The error should be removed immediately. Some figures or numbers are entered incorrectly while recording in books and this causes problems in the accounts and sometimes we forget to do the transaction then it will create a problem and it will not be easy to fix that error. Some times when you notice and sometimes will not show up, it will not be easy to find fault and fix the error. We should be more careful or cautious when recording in books. We have the right paths that remove the error.
You have to keep the transactions for a longer period. So that if the problem arises that can be handled.
You should have all the receipts that transaction happened because a receipt is proof of the transaction happening.
You have to re-evaluate the collection plans so that you will get good profit.
priorities and accordingly make the strategy of the categories
Tracking the expenses in a very important part of bookkeeping. You have to track each and every transaction so that you will know the accuracy of the business. If your data is accurate then your business is also accurate. Unmanaged data is less likely in this modern business world because everything is prefabricated and the data you get is also accurate. So you have to reconcile the books. It will take some time. Nowadays you get digit payment receipts so there are fewer chances to lose any important information. So start being smarter and highly updated towards expenses and transactions.
1. Purpose of Bookkeeping
Enter the financial transactions:- In this what transactions you have entered that have to be identified and updated according to its category. Sales purchase goes under sales and purchase goes under purchase. Identification of transactions is a must.
Activity and transactions:- Every activity and transactions should be recorded. Whether it is related to currency or not.
Communicated result:- all the transactions are recorded into books and accordingly, reports will be generated. Reports are prepared to communicate whether a business is going well or not.
Read more…